Atlanta, GA – Zerorez Atlanta Air Duct Cleaning, a leading provider of exceptional cleaning solutions, is thrilled to announce the expansion of its highly sought-after air duct cleaning services in the greater Atlanta area. This company has built a stellar reputation for its commitment to excellence, delivering outstanding results and exceptional customer satisfaction. The expansion of its air duct cleaning service is a testament to the company's dedication to providing comprehensive cleaning solutions that exceed customer expectations.
"Zerorez® offers the most advanced air duct cleaning system available. Along with our air duct cleaning, we offer a special treatment that is designed to treat harmful substances on the interior surface of your air duct system. This service is essential to the safety of every home and is included with every duct cleaning service." Said the company representative.
Indoor air pollution has become a pressing concern for homeowners, particularly in metropolitan areas like Atlanta. Dust, debris, and even harmful contaminants can accumulate within air ducts over time, posing a significant risk to the well-being of occupants. Zerorez Atlanta Air Duct Cleaning aims to combat these challenges head-on by extending its top-notch air duct cleaning service, using innovative technology and techniques to deliver outstanding results.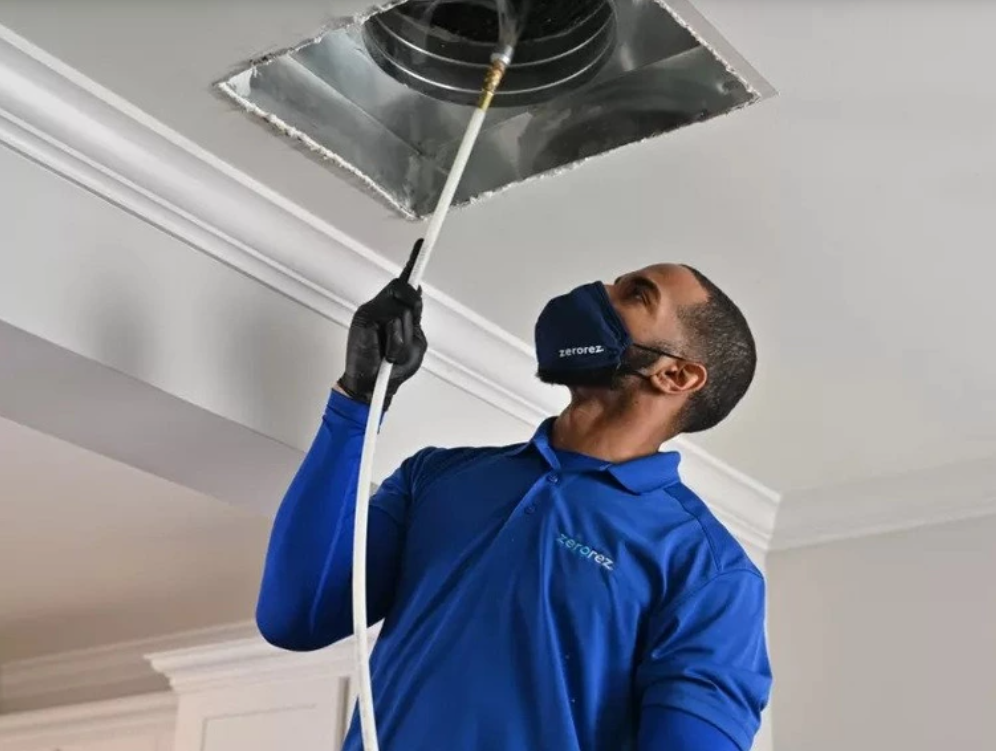 With Zerorez Atlanta Air Duct Cleaning's service, homeowners can now breathe easy knowing that their indoor air quality is being improved. The company's skilled technicians employ a meticulous process that starts with a thorough inspection of the entire air duct system, identifying areas of concern and determining the best course of action. Using state-of-the-art equipment, the technicians perform a comprehensive cleaning, eliminating accumulated dirt, dust, pet dander, mold spores, and other contaminants that may have been lingering in the ductwork.
The benefits of the company's air duct cleaning service extend far beyond simply removing pollutants. By eliminating harmful particles from the air circulation system, homeowners can experience a range of advantages that positively impact their overall health and happiness. Cleaner air reduces the risk of respiratory issues, enhancing the well-being of occupants, especially those with sensitivities or respiratory conditions. Moreover, cleaner air ducts can contribute to more efficient HVAC system performance, potentially leading to energy savings and increased longevity of the equipment.
Homeowners in the Atlanta area can now take advantage of Zerorez Atlanta's extended air duct cleaning service by scheduling an appointment online. With the expansion, the company aims to transform homes, making them cleaner, healthier, and happier places to live.
Zerorez Atlanta Air Duct Cleaning opened its doors in 2004 and is a renowned provider of exceptional cleaning services, offering a range of solutions tailored to meet the unique needs of homeowners in the Atlanta, GA area. With a commitment to innovation and customer satisfaction, the cleaning company uses state-of-the-art technology and eco-friendly cleaning agents to deliver remarkable results. Besides air duct cleaning, they offer carpet cleaning, upholstery cleaning, area rug cleaning, tile, and grout cleaning services.
Zerorez Atlanta Air Duct Cleaning is located at 6110 Northbelt Pkwy NW, Norcross, GA, 30071, US. For more information or additional questions, visit zerorezatlanta.com/air-duct-cleaning or contact the company at 1 855-801-6730.
Media Contact

Company Name
Zerorez Atlanta Air Duct Cleaning
Contact Name
Patrick Spencer
Phone
855-801-6730
Address
6110 Northbelt Pkwy NW
City
Norcross
State
GA
Postal Code
30071
Country
United States
Website
https://www.zerorezatlanta.com/air-duct-cleaning