Carrollton, TX – Maintaining a clean and hygienic environment plays a crucial role in enhancing the quality of life. Zerorez Dallas recognizes the significance of this and has extended its reach to a broader customer base in the greater Dallas area with their revolutionary, patented carpet cleaning technology. By prioritizing the safety of both people and pets, Zerorez Dallas offers an innovative system that ensures residue-free cleaning for carpets. Moreover, their emphasis on faster drying times means clients can swiftly resume normal activities without any prolonged inconvenience. 
Zerorez Carpet Cleaning Dallas boasts a world-class service reputation and a platinum certification from the Carpet and Rug Institute. In addition, all its technicians are professionally trained and background checked. Moreover, the company has received 5-star reviews for its sterling service.
"Seeing your carpet and upholstery looking pristine is an amazing feeling," said a Zerorez Dallas representative. "Our patented Zr Water® technology does just that and leaves behind no dirt-attracting residues."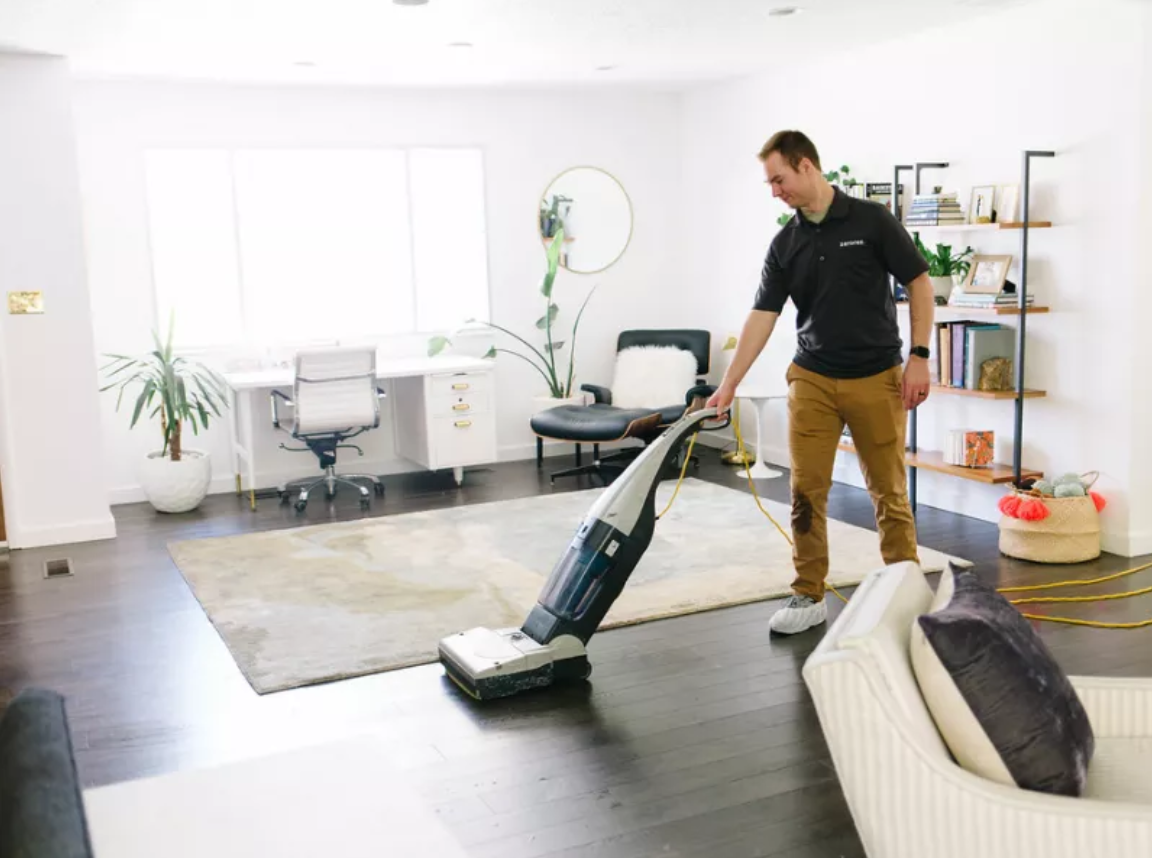 Carpets not only enhance the visual appeal of homes and businesses but also provide insulation against the cold. However, as time passes, they tend to accumulate dust and debris. Fortunately, Zerorez Dallas offers an ideal solution. Utilizing their gentle yet highly effective cleaning method, they provide deep cleaning for carpets without resorting to harsh chemicals. This innovative technique minimizes issues such as wicking action and layer separation, ensuring long-lasting cleanliness while preserving the integrity of the carpet.
Upon scheduling an appointment, Zerorez Dallas promptly dispatches their team of highly trained and experienced technicians to the client's location. Equipped with innovative carpet cleaning equipment and eco-friendly cleaning solutions, these professionals conduct a meticulous inspection of the carpets. They identify spots and high-traffic areas that may require special attention, ensuring comprehensive care for every inch of the carpet.
At this stage, the company can demonstrate its unique approach by cleaning a small section of the carpet in front of the client. This showcases the effectiveness of their cleaning methods and allows the client to witness the remarkable difference in cleanliness. It also provides an opportunity for the client to ask questions before proceeding with the complete cleaning process. Throughout the cleaning process, the company remains readily available to address any clarifications, answer questions, or handle concerns that may arise. Their customer-centric approach ensures that clients feel valued and heard throughout the entire experience.
In addition to its exceptional carpet cleaning services, Zerorez Dallas goes beyond by offering comprehensive upholstery cleaning solutions. The company boasts expertise in handling a wide range of upholstery materials, including fabric, vinyl, microfiber, and leather. By utilizing their eco-friendly cleaning process, Zerorez Dallas effectively removes accumulated dirt, dust, and oils, thereby extending the lifespan of upholstered furniture. Whether it's sofas or automotive interiors, the skilled technicians at Zerorez Dallas possess the knowledge and state-of-the-art equipment necessary to restore and maintain the original beauty and softness of any upholstery.
With its expanded services in Dallas, Zerorez Dallas remains dedicated to delivering unparalleled customer satisfaction and providing clients with revitalized, impeccably clean carpets and upholstery they can take pride in.
Zerorez Dallas is located at 1000 W. Crosby Rd. Ste. 124, Carrollton, TX, 75006, US. Contact the carpet cleaners at (214) 372-5326 or visit their website at zerorezdallas.com to learn more about their services.
Media Contact

Company Name
Zerorez Dallas
Contact Name
Bo Hopkins
Phone
(214) 372-5326
Address
1000 W. Crosby Rd. Ste. 124
City
Carrollton
State
TX
Postal Code
75006
Country
United States
Website
https://www.zerorezdallas.com/