Fort Worth, TX – As the temperatures rise and the sun shines brighter, the joy of gathering at home with loved ones becomes an irresistible invitation. From lively parties to heartwarming family get-togethers, homeowners are eagerly embracing the summer season's spirit. Recognizing the need for cleaner and healthier living spaces, Zerorez Fort Worth proudly steps forward with its exceptional carpet cleaning services, ensuring brighter carpets, shinier surfaces, and an overall healthier environment.
At the heart of the Zerorez Fort Worth patented cleaning process are four key components, each designed to maximize cleaning effectiveness and minimize drying time. These components include the Zr Lifter®, Zr Wand™, Zr Water®, and rapid drying techniques.
The first step in the Zerorez Fort Worth process is the utilization of the Zr Lifter®. This remarkable machine employs counter-rotating brushes that gently scrub the carpet, effectively loosening embedded dirt and debris. The Zr Lifter® ensures a deep and thorough cleaning while maintaining the integrity of the carpet fibers.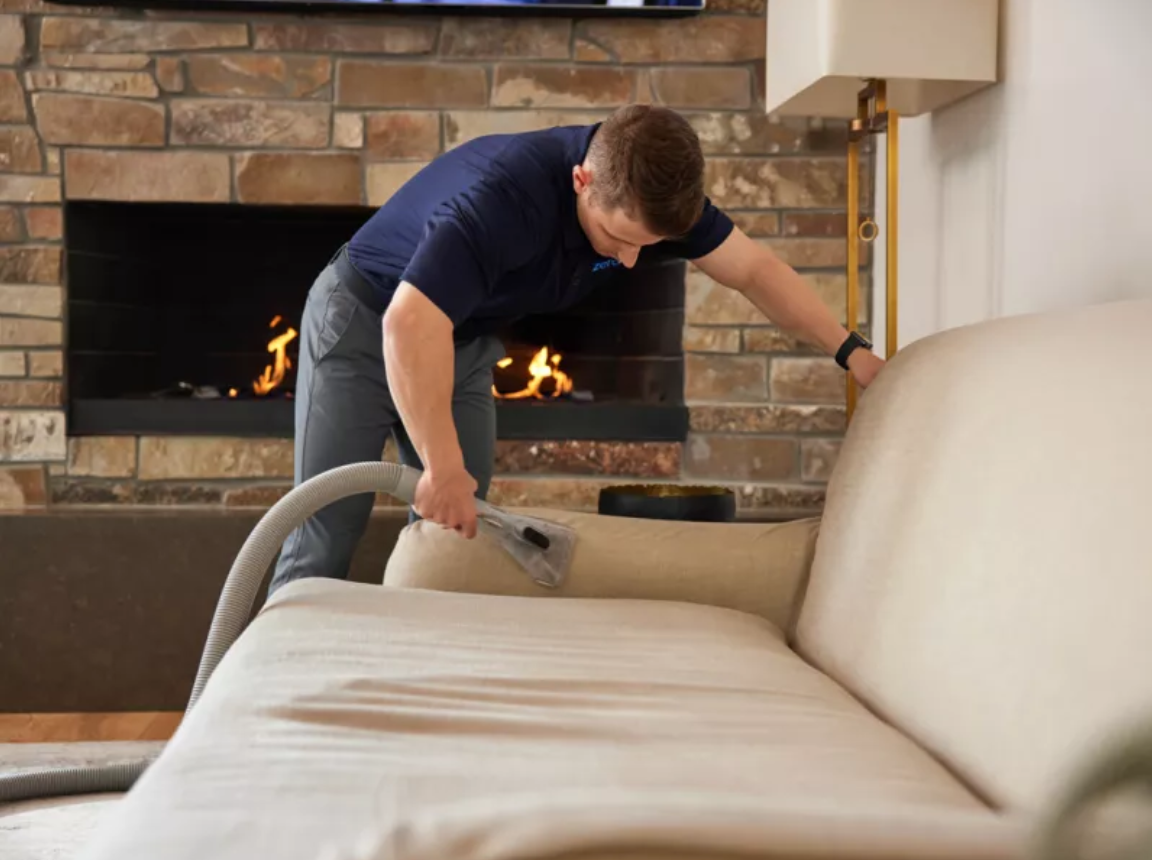 The second step involves the Zr Wand™, which utilizes unique water control technology to create a high-powered rinse and suction. This powerful combination dislodges and removes dirt, leaving carpets fresh, revitalized, and free from any residue. The Zr Wand™ guarantees exceptional cleaning results, even in the most heavily soiled areas.
To ensure a truly pristine finish, the company relies on their proprietary Zr Water®. This all-surface, non-toxic cleaner is specifically formulated to rinse and extract dirt and debris without leaving any residue behind. Zr Water® is safe for both humans and pets, providing a healthier living environment for all.
Finally, Zerorez Fort Worth understands the importance of minimizing drying time. Through their advanced drying techniques, carpets are left significantly drier compared to traditional cleaning methods. This allows homeowners to quickly resume their daily activities without any inconvenience, ensuring a hassle-free experience.
In addition to its exceptional carpet cleaning services, the company offers an array of other cleaning solutions to tackle various surfaces in the home. Their skilled technicians are well-versed in cleaning upholstery, area rugs, tile and grout, and air ducts. Using the same revolutionary Zr Water®, Zerorez Fort Worth ensures that all surfaces are thoroughly cleaned, leaving homes not only visibly spotless but also healthier overall.
Zerorez Fort Worth's commitment to customer satisfaction is evident in its stellar reputation and numerous positive reviews. Its team of highly trained technicians exhibits professionalism and attention to detail, going above and beyond to ensure exceptional results. The company's dedication to providing a remarkable customer experience has earned them the loyalty and trust of homeowners throughout the Fort Worth area.
"Jesse came out today to clean our carpets and tiles. He was a very friendly professional and did a great job! We highly recommend Jesse and Zerorez!" Said a happy client.
Zerorez Fort Worth is located at 2323 Blue Smoke Ct N, Fort Worth, TX, 76105, US. For more information, visit the company's website at zerorez.com or call the office at (214) 372-5326.
Media Contact

Company Name
Zerorez Fort Worth
Contact Name
Bo Hopkins
Phone
(214) 372-5326
Address
2323 Blue Smoke Ct N
City
Fort Worth
State
TX
Postal Code
76105
Country
United States
Website
https://www.zerorez.com/fort-worth-tx