St Louis, MO – ZEROREZ of St. Louis's mission is to become the most trusted provider in the industry. This means their cleaners are highly trained, competent in service provision, and exhibit integrity in all interactions. The company is platinum certified by the Carpet and Rug Institute, the highest rating after testing by their independent experts.
Zerorez Carpet Cleaning St Louis stands out from other cleaners in the industry in its process, cleaners, and promise. The company's process is patented with three proprietary components that make its services unique. This process assures no crunchy carpet, no sticky fibers, no residue-laden carpets, and no reappearing spots. It also eliminates pet odors and does not use toxic chemicals with fast drying times and leaving safe living spaces.
Unlike traditional cleaners who use soap and harsh chemicals that leave a sticky residue that attracts dirt over time, the cleaning expert has a patented technology that uses a powerful nontoxic cleaner that is safe for people, pets, and the environment. The non-toxic cleaner replaces the need for soaps and detergents. The company has also invested in the latest cleaning technology for a thorough and longer-lasting cleaning.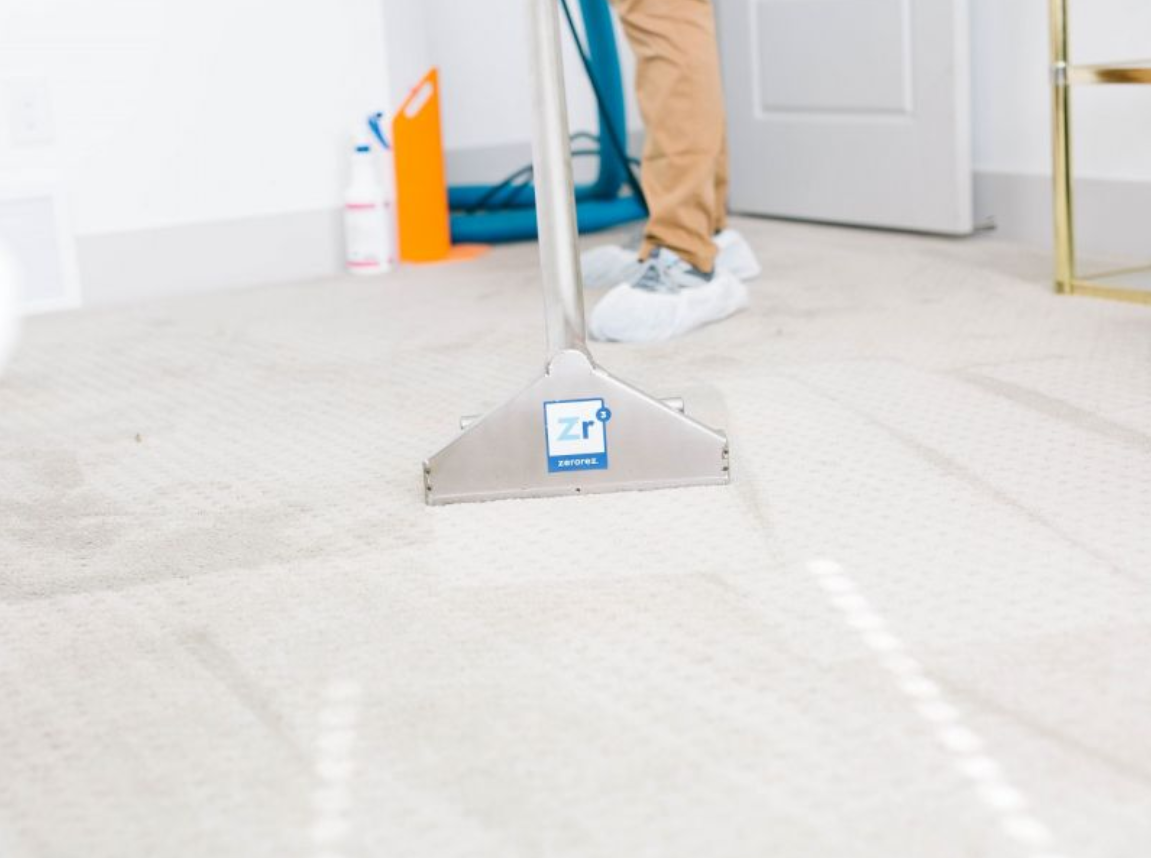 Their non-toxic cleaner is an electrolyzed cleaning fluid created by softening water by removing minerals and combining it with an electrolyte. The water is then passed through a proprietary membrane which separates it into a high PH cleaning fluid.
ZEROREZ of St. Louis also offers pet and odor treatments by extracting even the deepest of pet spots. Unlike other cleaning companies, they do not cover up the lingering odors with scents and perfumes but go deeper for a more thorough clean. 
The cleaning company offers a team of cleaning experts who are trained and experienced to offer top-of-the-line services. They use the latest cleaning technology and help clients experience a thorough and long-lasting cleaning so their surfaces stay cleaner and longer without dirt-attracting residue.
The team commits to doing the right thing in all circumstances, and this applies to everyone associated with the company. These highly trained experts coordinate with homeowners to inspect, plan and clean surfaces with a 30-day guarantee. 
A client had this to say about their services, "It was very easy to schedule the services for the day that worked for my schedule. They were prompt and courteous as well as very knowledgeable about their product and solutions for my concerns. Sedrick was professional and kind and a very hard worker. He spent 3 hours meticulously cleaning my carpets, rugs, and furniture. He wanted me to be 100% satisfied! I will definitely use Zerorez next time."
ZEROREZ of St. Louis is located at 6066 Aviator Drive, Hazelwood, MO, 63042, US. To schedule a consultation or make other inquiries, call the company at (314) 474-2020 or visit their website at zerorez.com/stlouis for more information on their services.
Media Contact

Company Name
ZEROREZ of St. Louis
Contact Name
Tammy Tonn
Phone
(314) 474-2020
Address
6066 Aviator Drive
City
Hazelwood
State
MO
Postal Code
63042
Country
United States
Website
https://www.zerorez.com/stlouis